Our team is a combination of full time, part time and volunteers.  Here are some of our team: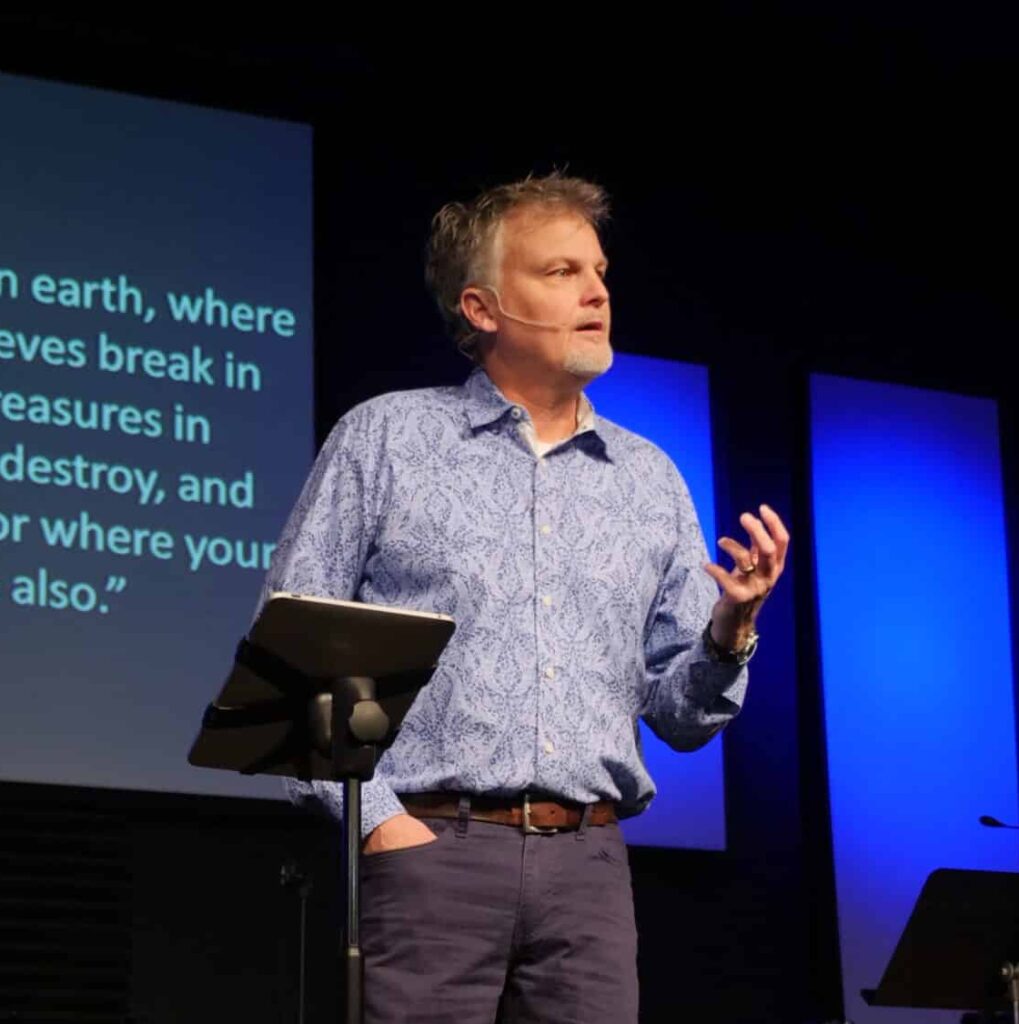 "Everyone needs to know, there is hope!  And, that hope is found in only one place… it's found in a relationship with no one other than Jesus Christ!"
Dr. Wade Mumm
Dr. Wade B. Mumm, our Senior Pastor since 2003, was raised in Thailand as the son of missionaries. Under his leadership, the church has grown from a single location to a multi-service, multi-location, bi-lingual, international church.  He has a passion for leading individuals to a relationship with Jesus Christ and developing that relationship through Biblical based discipleship.
In addition to pastoral ministry, he has worked in broadcasting, education, public relations and the US Army. He is an ordained minister and holds a PhD in Communication from Regent University in Virginia Beach, Virginia and specializes in organizational communication. Occasionally, he travels internationally when leading church missions teams, speaking, and producing the television show Influence Living (InfluenceLiving.com) which uses interviews and reenactments to tell the stories of everyday people (aired internationally, nationally, and locally on Orlando Channel 45). He served as professor and department chair from 1995 to 2007 at Southeastern University in Lakeland, Florida.
Additionally, as a former U.S. Army Officer (Reserve), he has served in various leadership positions, reaching the rank of Captain. His books "A Dad's Many Hats" and "Ready Or Not: Here He Comes" are available at Amazon.com. He and his wife, Julie, have two daughters and reside in the Hunter's Creek area in Orlando. Julie and he lead a weekly couples/marriage class every Wednesday night during church-wide Connecting Groups.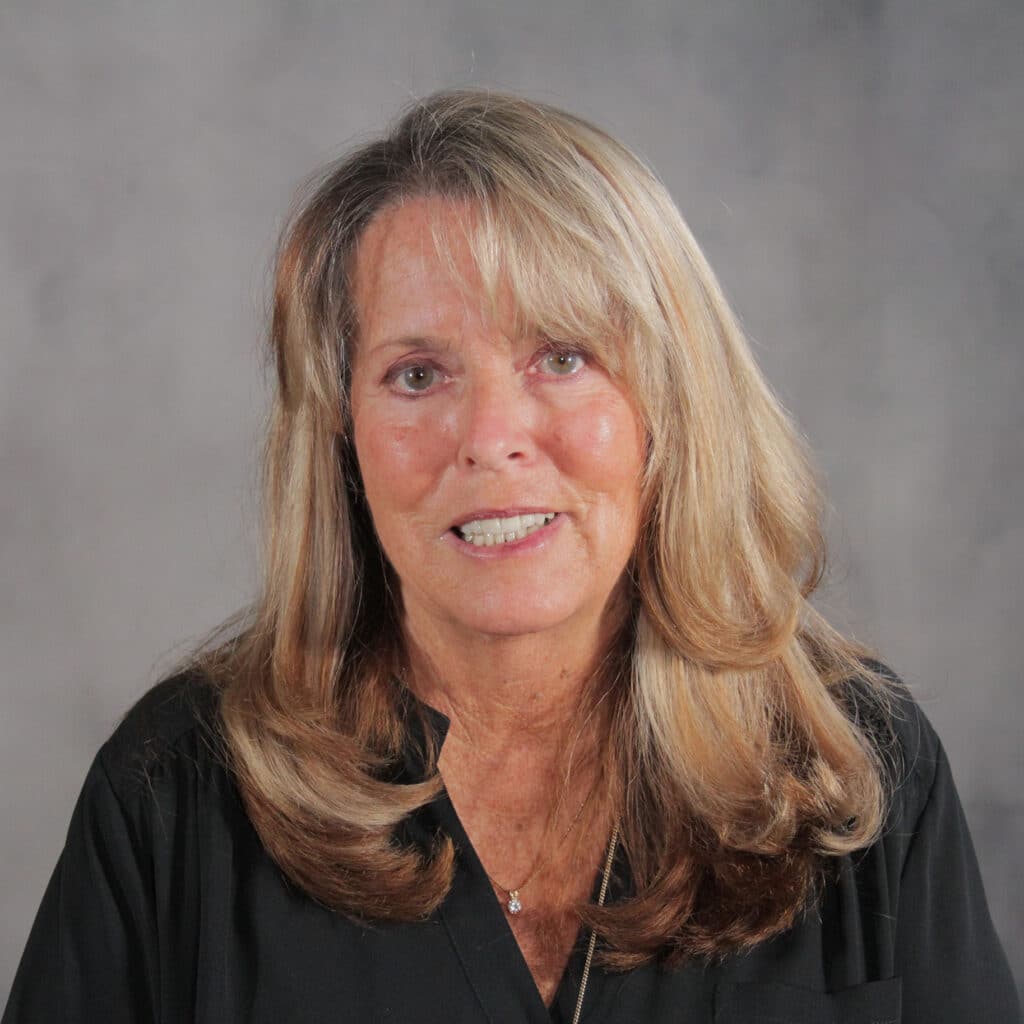 Marie Golia
Rev. Marie Golia is serving as the Executive Pastor, Pastoral Counselor and Women's Ministry Leader at Greeneway Church in Orlando, Florida. Marie was ordained by Bethel Bible Institute and Church Ministerial Association. She is a member of both the American Association of Christian Counselors and the International Board of Christian Counselors. Marie is retired from NYNEX Corporation after 27 years of service as a staff director. Marie and her husband Vince married in 1984 and have 3 adult children that are married with 6 grandchildren.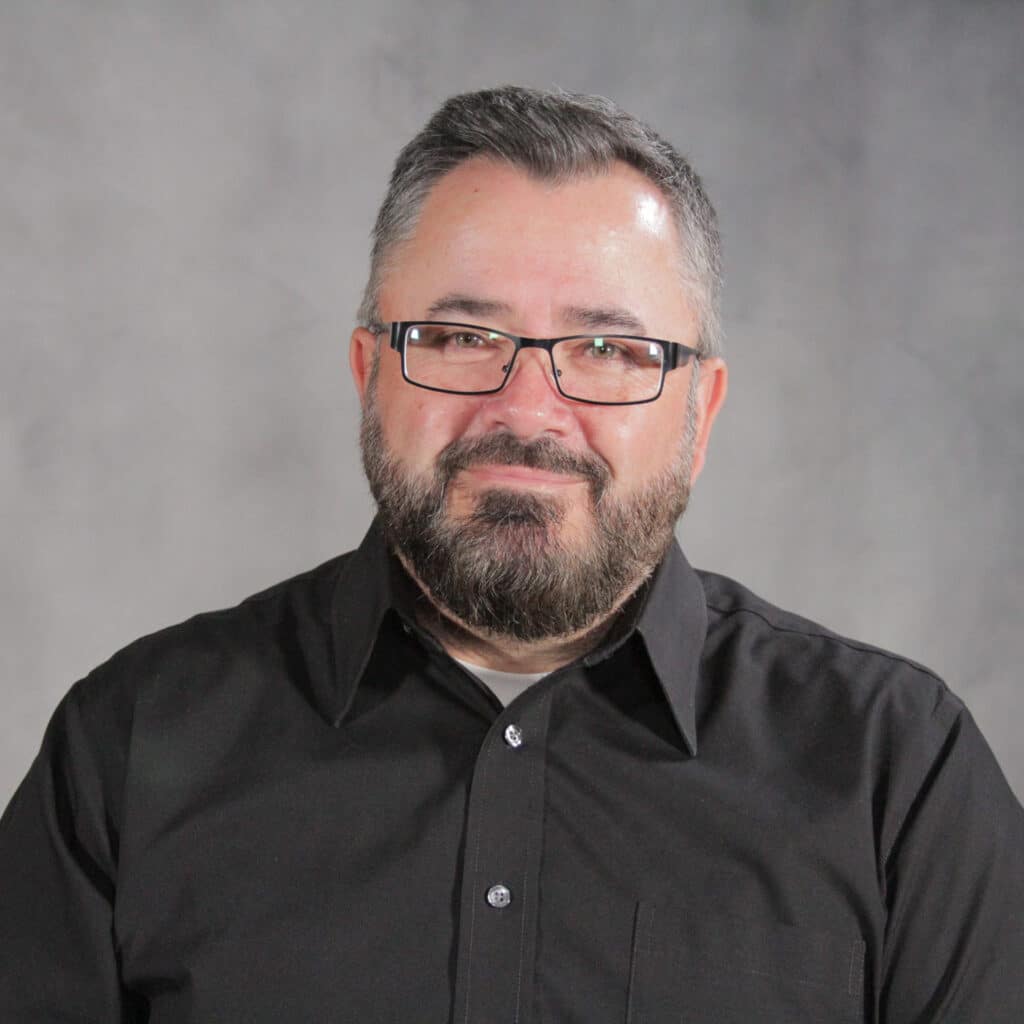 Rick Ritter
Born and raised outside of Pittsburgh Pennsylvania; Rick moved to Orlando in 2006. He and his wife Ana are married for over 25 years and have three teenage children. He is thankful for his 'hands on' experience with his own children that helped prepare him for youth ministry. Rick has served Greeneway Church with various ministries since 2006. He accepted his call to Youth Ministry in 2015. Rick obtained his credentials in 2016.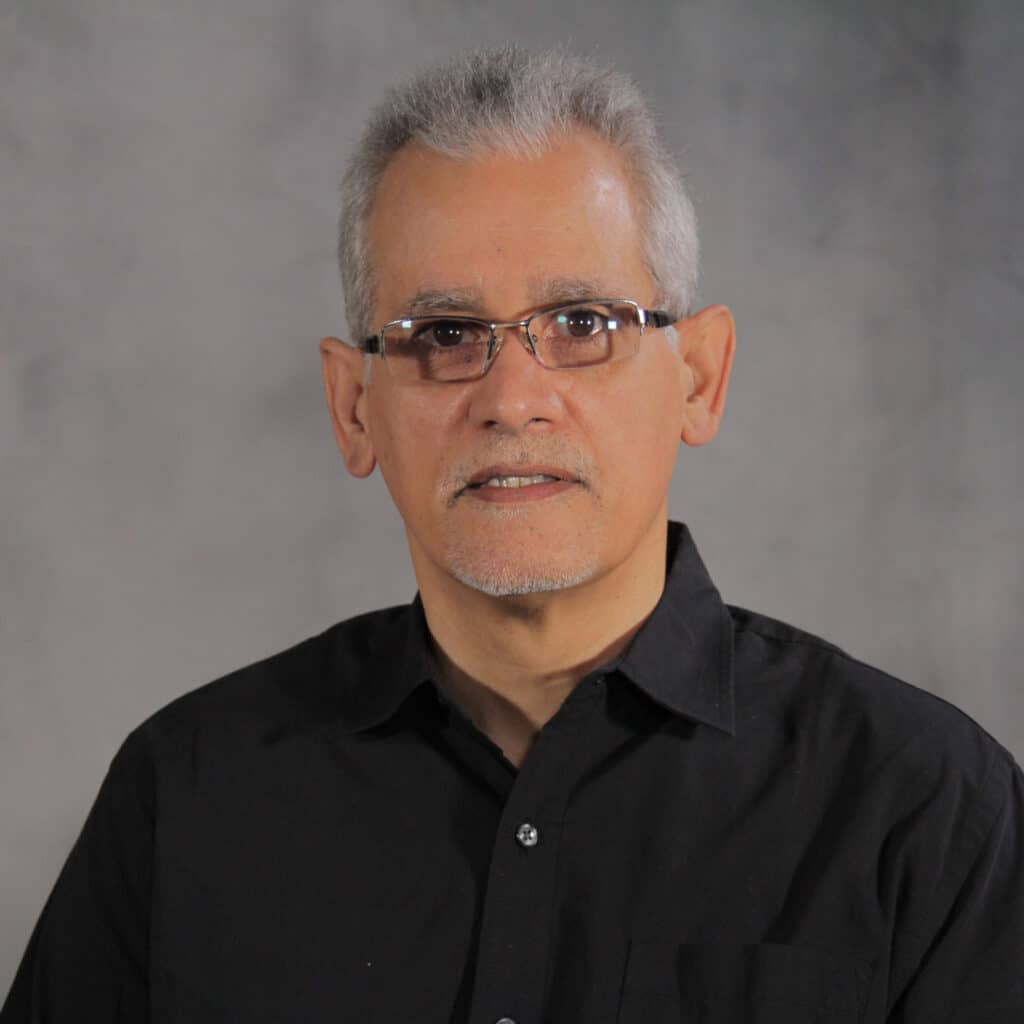 Jhon Garcia
Pastor Jhon was born in Caracas, Venezuela. He and his wife Luisa have 3 adult children and 3 grand children. He has been serving the Lord since 2007 as Pastor from 2009 to 2015 in Venezuela. Pastor Jhon also served as a Pastoral counselor in Venezuela from 2008 to 2015. In his professional career, he held positions as a Systems Engineer, an IT specialist and an organizational Coach. He currently resides in Orlando Florida.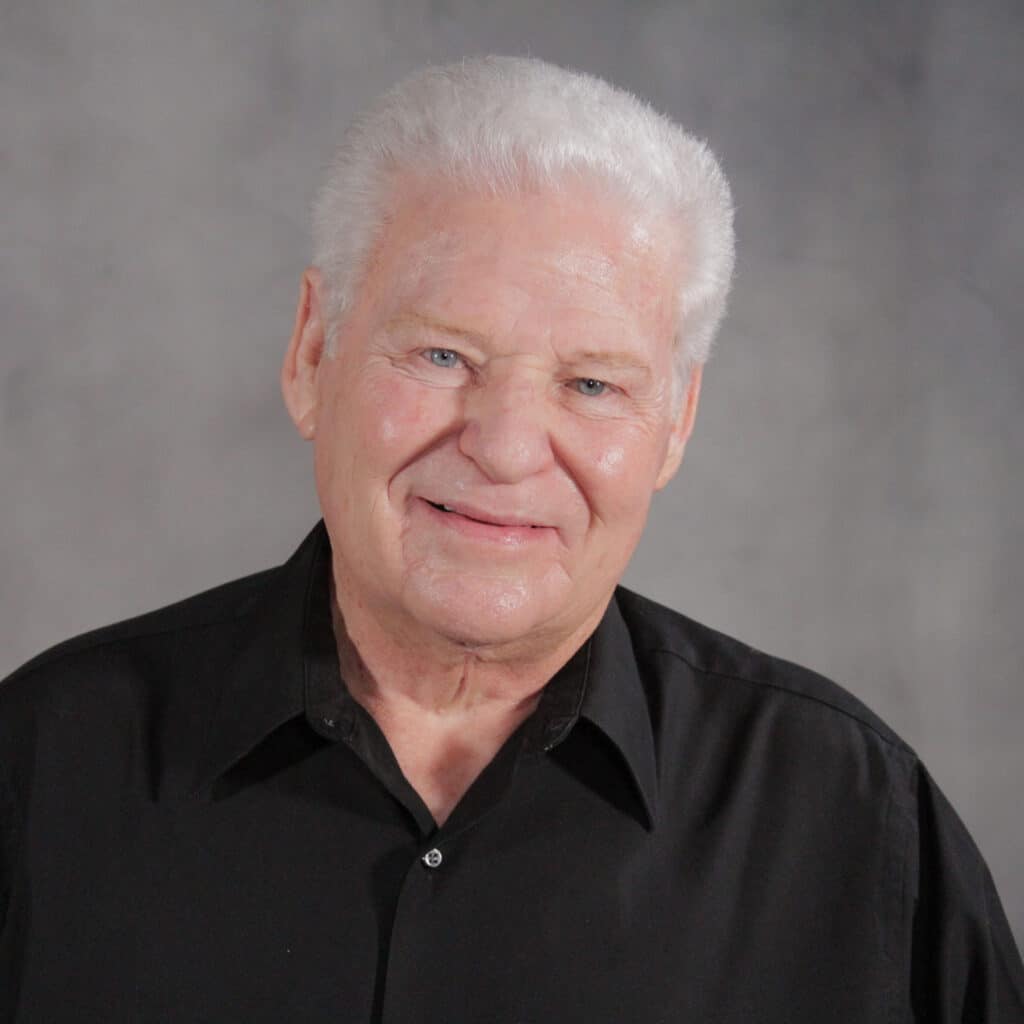 Larry Riley
Pastor Riley, and his wife Gail, are veteran ministers with over thirty-five years of ministry experience. Twenty-five of those years were spent with the Assemblies of God. Pastor Larry Riley is well known for his concern and compassion for people. His five-fold ministry in operation has touched thousands throughout the United States. Wherever the Lord sends Pastor Riley, there are powerful manifestations of healing and a free-flowing move of the gifts of the Holy Spirit.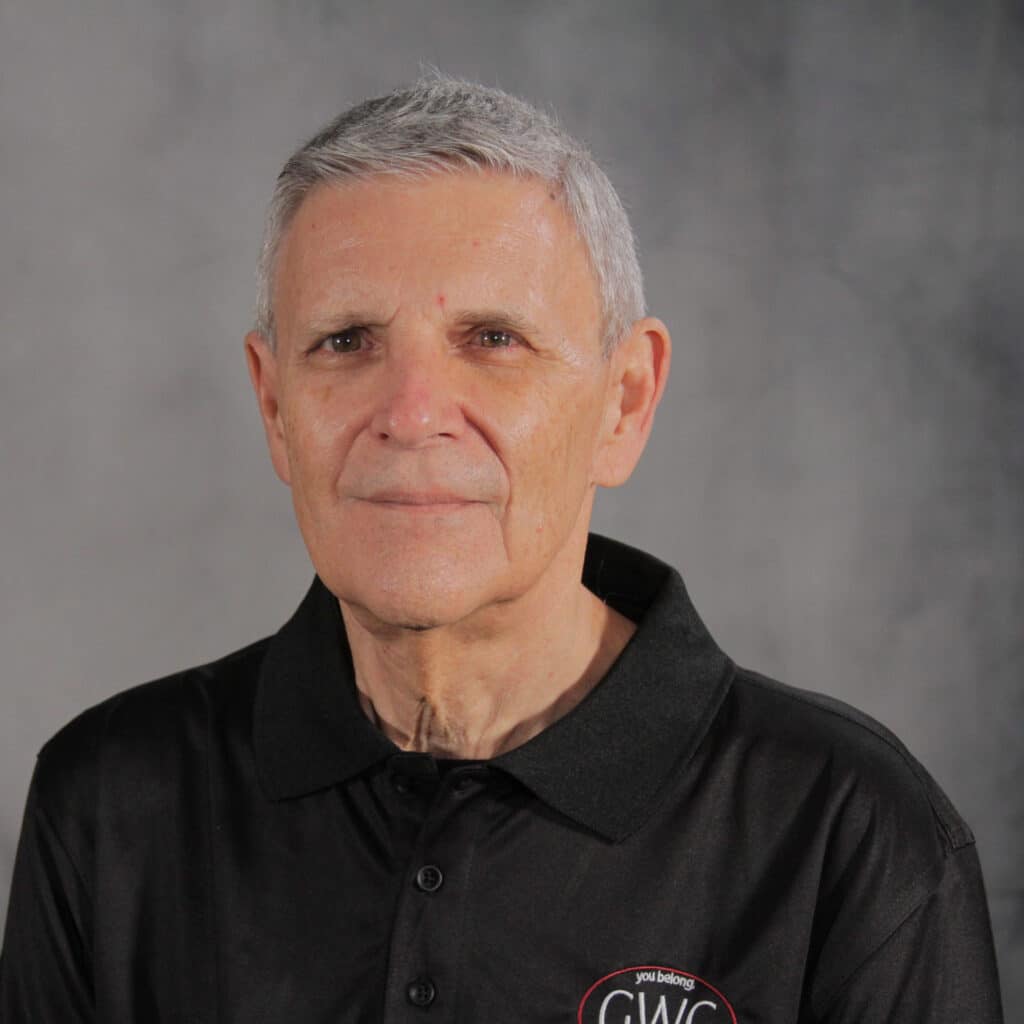 David Hughes
David has been married to Christine for 45 years. They have raised 2 adopted children, and have 5 grand-children. David holds a BA in Bible & Theology from Central Bible College, and a MA in Pastoral Counseling & Psychology from Ashland Seminary. Together David & Christine have served as Youth Pastors, Pastored in 3 Churches, and served as Associate Pastors in Ohio & Florida. David has served for the last 15 years as a Middle School U.S. History teacher. In 1998 the Holy Spirit directed them to Kissimmee with a word, "The world comes to Kissimmee". As they anticipate the move of God's Holy Spirit, they have felt blessed to serve the Lord in whatever manner he has led them, both inside and outside the walls of the Church and are truly excited to be a part of the Greeneway family.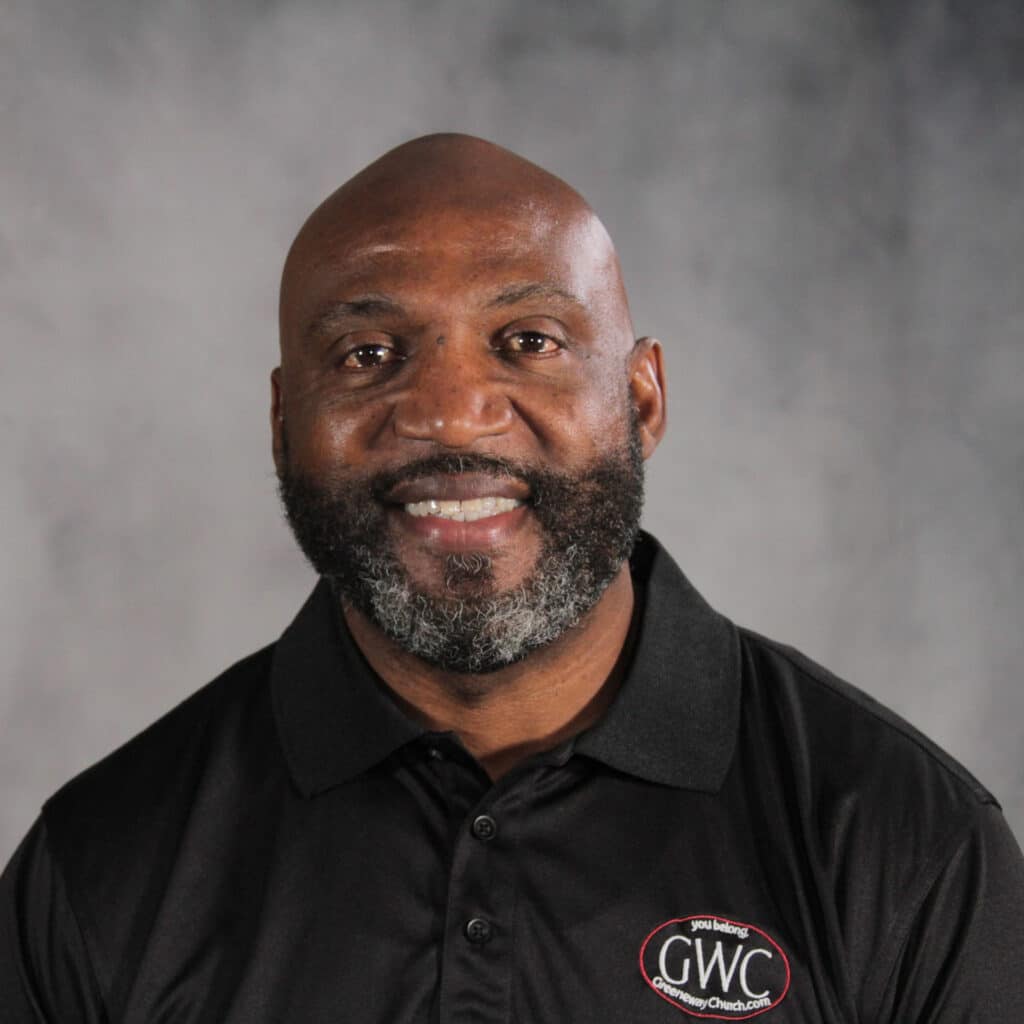 Fred Stokes
Pastor Fred and his wife, Regina, have been married for over 33 years. They have three boys and three grandchildren. Fred spent ten years in the NFL before God called them to retirement and eventually to Orlando, FL. He travels the country speaking at churches as well as various corporations, schools and military installations. Fred has a heart for serving men. He is the Founder and Executive Director of LINT Brother, Inc, a 501c(3) nonprofit organization based in Orlando, FL. God called Fred and Regina to Greeneway Church in the fall of 2020, in the midst of a global pandemic, to serve as Associate Pastor and Men's Ministry Coordinator.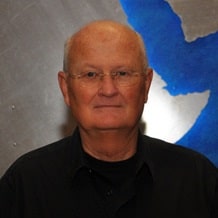 Bruce Mumm
Pastor Bruce has been ordained with the Assemblies of God for 50 years. He has earned a B.A. in Education, a Bible degree and a Masters in Missions from the Assemblies of God Theological Seminary in Springfield, Missouri. He and his wife Kay, have served foreign missionaries since 1971 in several regions of the world. Pastor Bruce also has worked in television media for over 35 years and co-produces a half hour program called Influence Living. He has authored several books and he is currently based in Orlando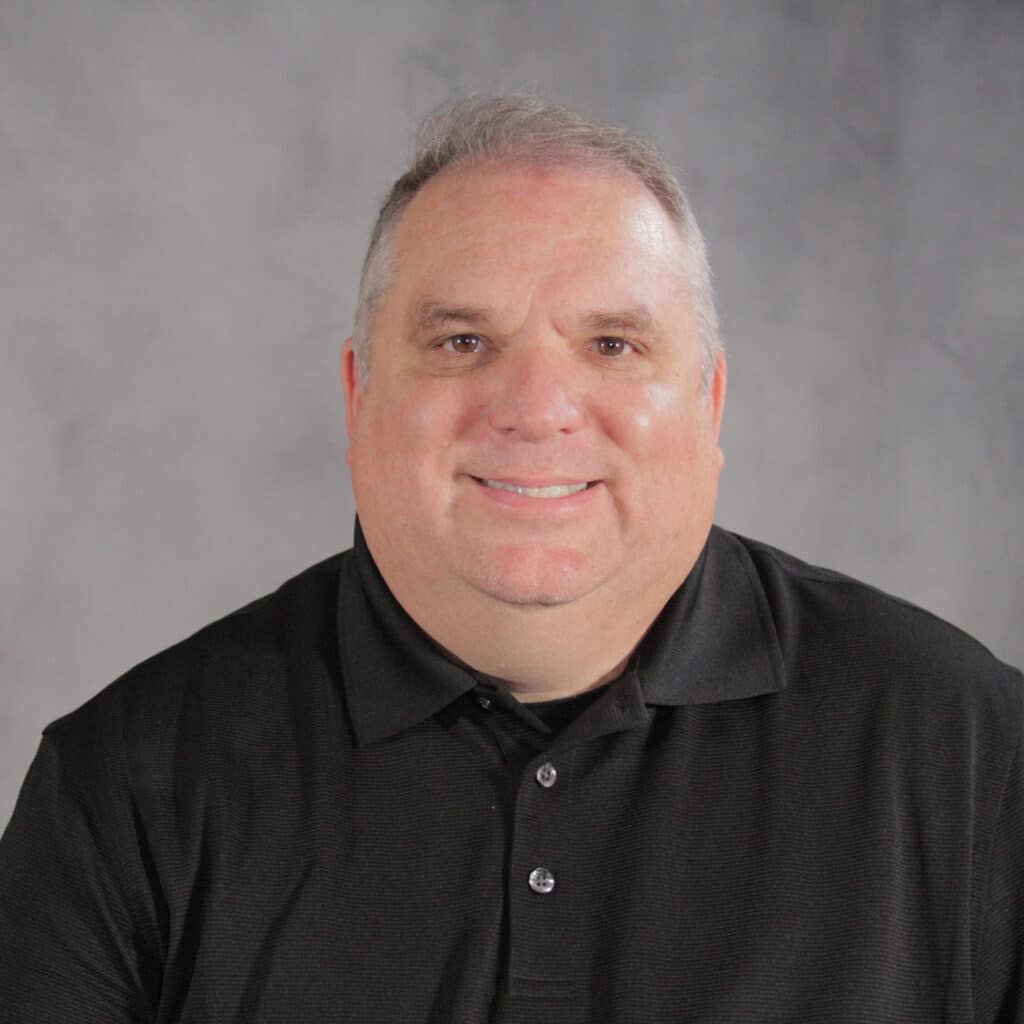 David McCoy
David resides in Kissimmee, Florida. Surrendering his life for Christ in 1998, David loves, to worship, study the Word and serve the Body of Christ. He is an ordained minister through Bethel since 2016. He also has ministry training through the School of evangelism at CFAN in Orlando, FL. David believes that the best work a man can get is to serve the Lord Jesus Christ. He serves in the GWC Prayer and Altar Ministry, street evangelism, and internationally on missions trips. Being an Optometrist by trade for 22 years, he is married to his beautiful wife, Nelly, for 19 years. Together they have 2 sons, Jacob and TJ.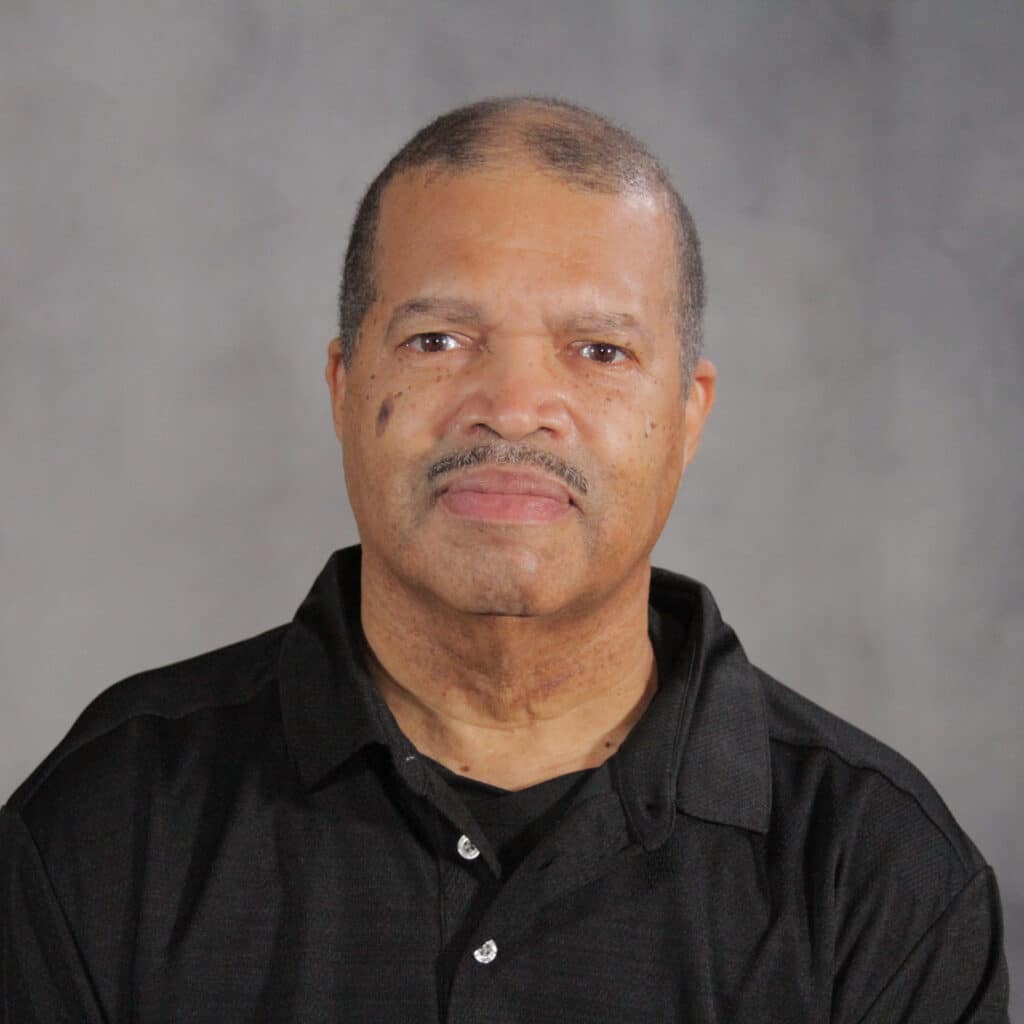 William Manago
Bill resides in Kissimmee, Florida with his wife of 25 years, Kyong. They share a blended family of 5 children and 4 grandchildren. Bill holds a diploma in Ministerial Studies from Global University's Berean School of the Bible, earned in 2006. He received his Licensed Credentials in 2007. Bill has served in Men's Ministries and Small Groups and also as a drummer on multiple Worship Teams. In addition, he holds 3 Master's Degrees in the Electronic and Data Analysis fields of study. He has recently retired after 35 years of government service in the Intelligence Community. Bill has also served in the U.S. Army, reaching the rank of Major.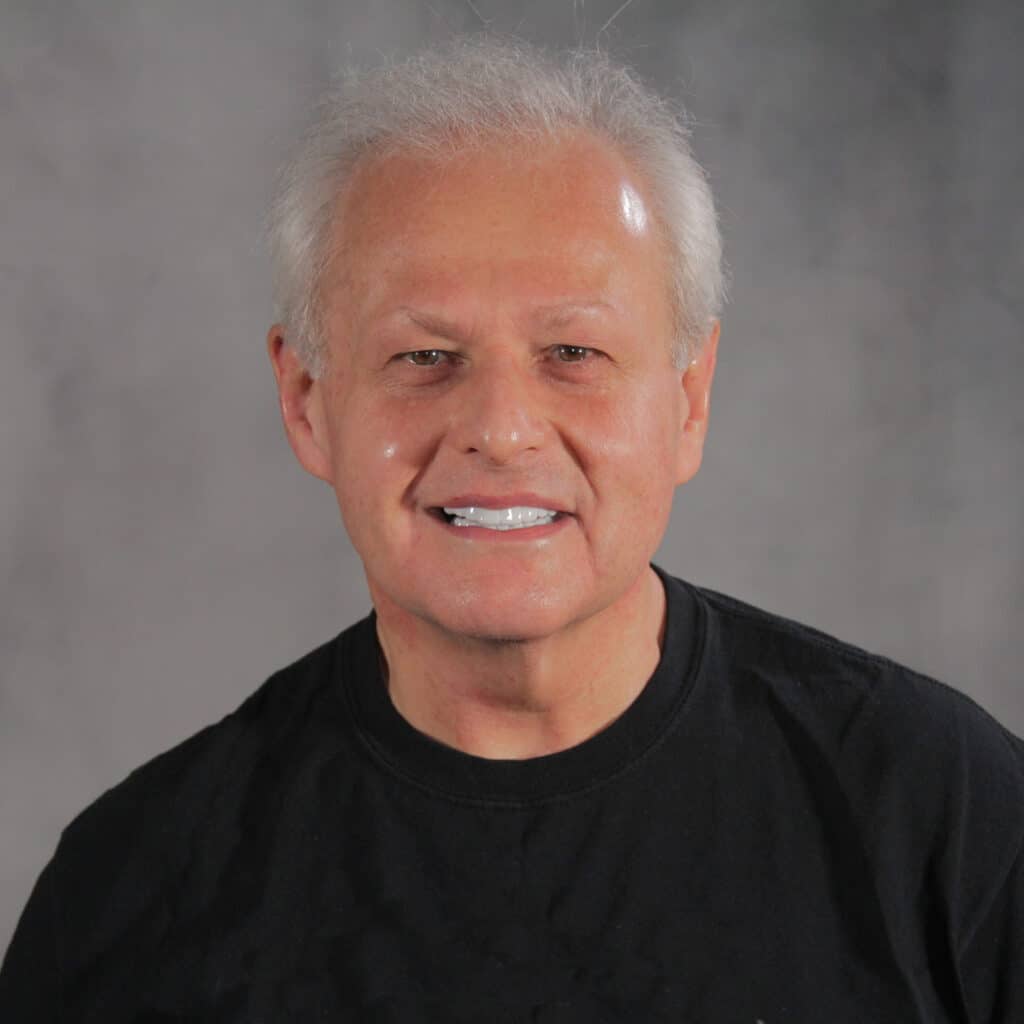 Joseph Martin
Joe was born in Brooklyn, New York. He has served in various ministries throughout the years, such as Senior Care, Children's Church, as well as the GWC Worship Team. He is married to Yvonne for 28 years. They have two children, Ariel and Andy. In 2019, Joe has become a Licensed Minister through GWC.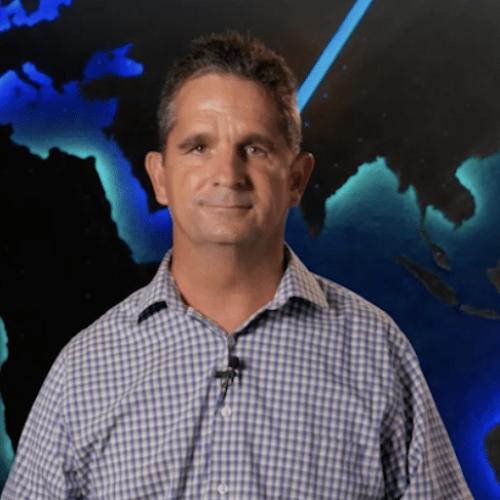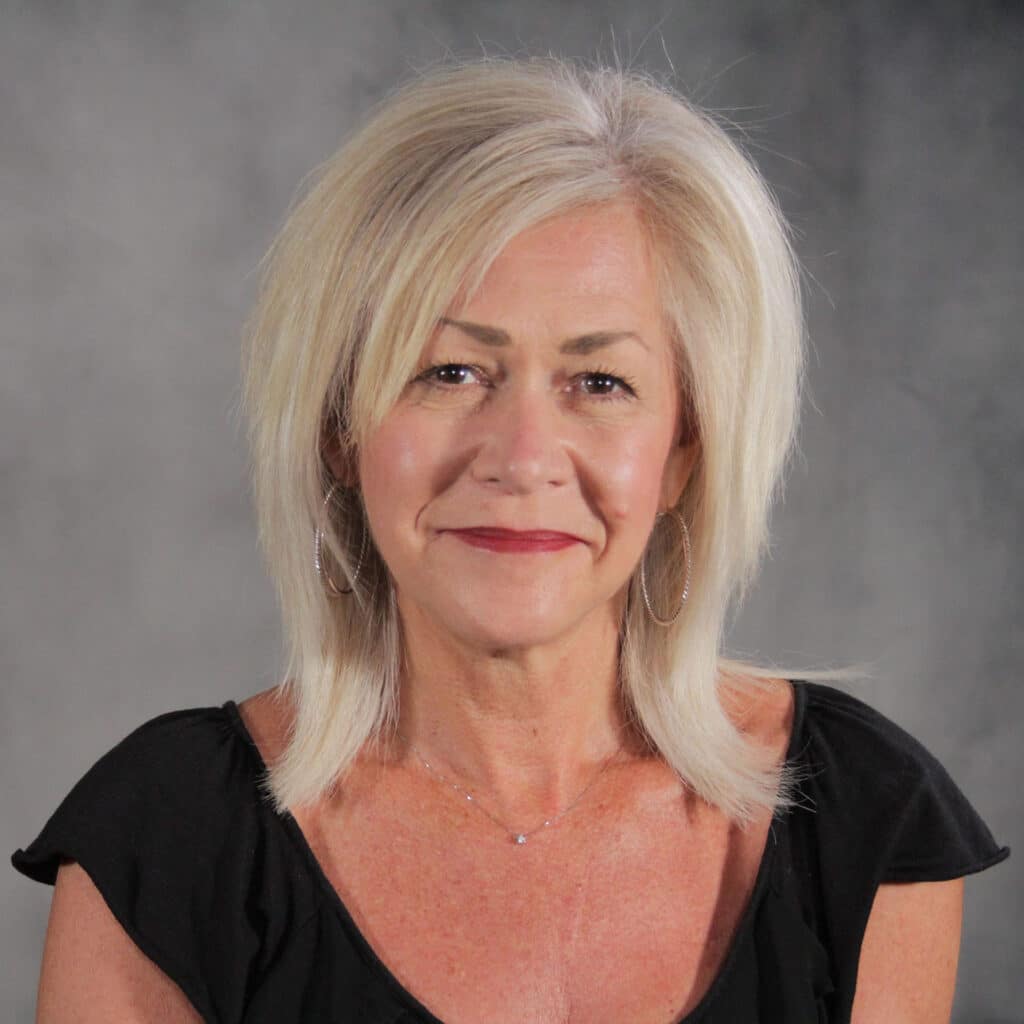 Sharon Brogan
Being born and raised in Western New York, Sharon relocated to sunny Florida in 1998. Sharon has served in various churches throughout her 28 years as a Christ-Follower. She is very blessed to have served administratively on the GWC staff since 2007. Sharon has a deep desire to pray for, honor and love people and to simply follow the Lord's leading. Sharon has two married sons and two grandchildren.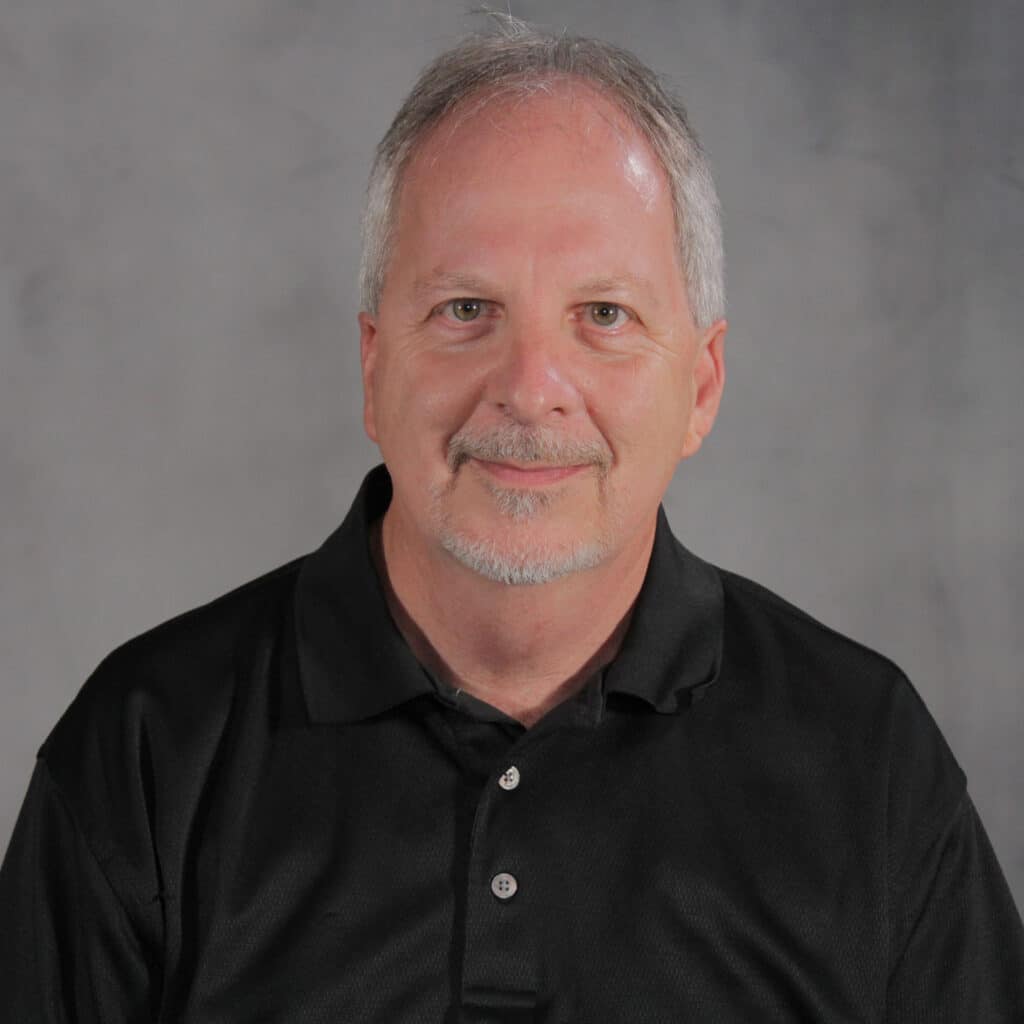 Dan Haggard
Dan serves as our Facility Manager as well as our Senior Living and Benevolence Ministries. He and his family have been a part of Greeneway since 2007. He has been married to his wife Debbie since 1986. Dan was in sales for twenty years before running his own business for fifteen years. After volunteering in various aspects of ministry for twenty-five years, Dan felt led to get his credentials in ministry. He is a Licensed Pastor through Greeneway Church.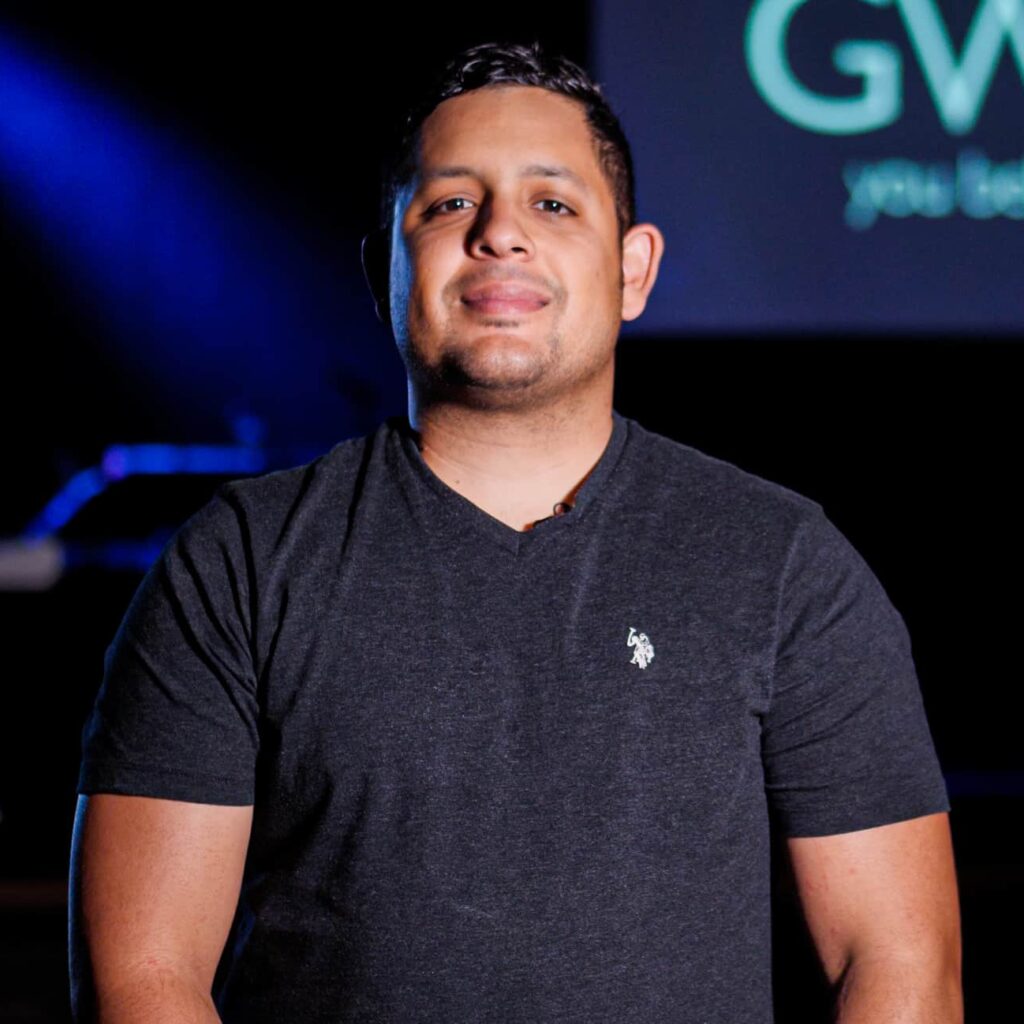 Lawrence Larracuente
Lawrence was born in Puerto Rico. Coming from a family of ministers and Pastors, he was raised knowing about the goodness of God from a young age.He came to serve and have an encounter with God by the age of 18 and was part of an amazing youth movement in his hometown. He has served as a Juvenile leader and part of the youth leadership. Lawrence has also been a part of the tech team in different areas. He was married in 2012 and is a father to 3 children. He moved with his family to Florida with his family in 2018 and has been serving has part of GWC ever since.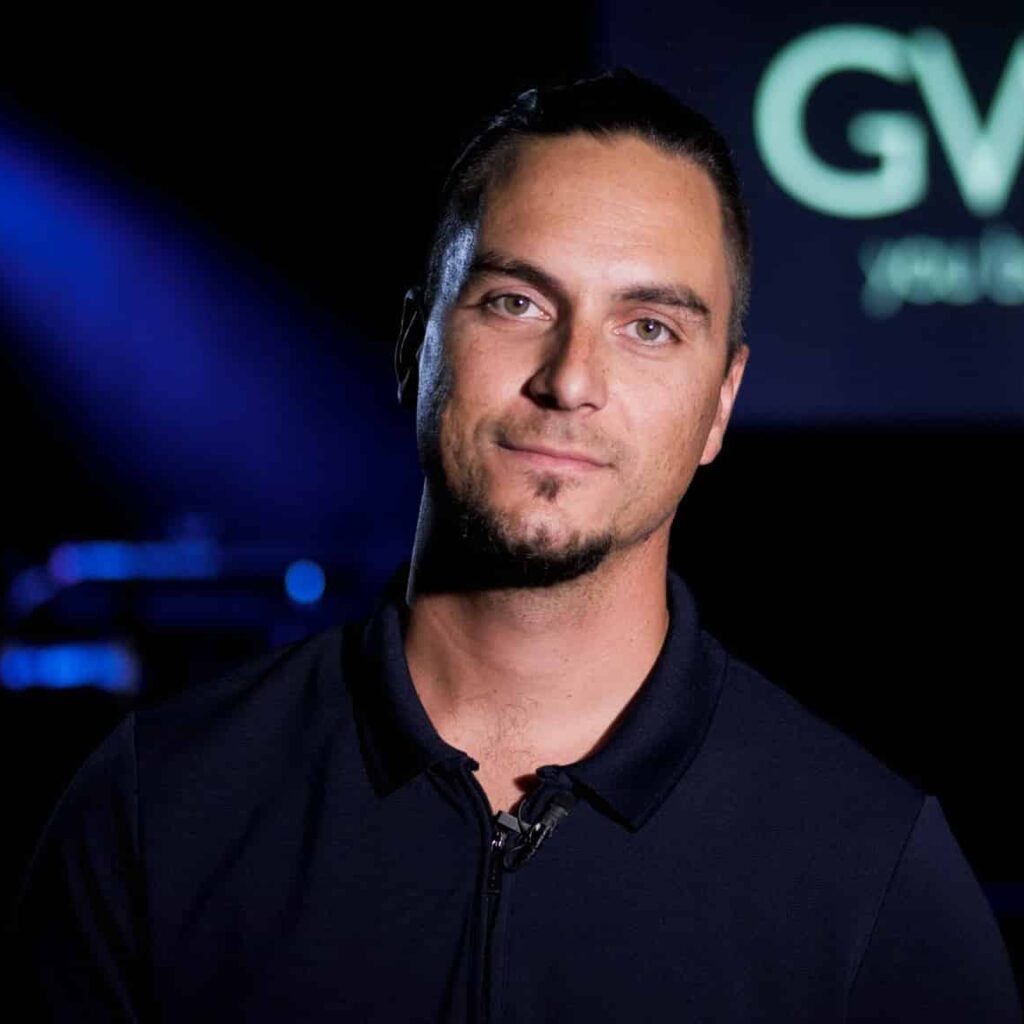 Media Director / Marketing
Danilo Maia
Danilo was born in Brazil in 1987 and moved to the US with his family in 1994.  He is married to his wife Polliana Maia and has 2 daughters, Naomi and Kristen.  His background is music production, video production, live theater production, drum tech and stage tech.  Graduated from Valencia College with an Associate Degree in Music Production Technology and a certificate in Music and Sound Production.  7 years of Music Instrument Tech and Cam Op in Blue Man Orlando.
As a creative he sees the world through a different lens, a camera lens to be more precise.  Beating the drums is a way he connects with his primal nature, worships Jesus and makes others head bob.  As the lead Media Director / Marketing for GWC his goal is to strive for excellence not perfection and belives that failure only leads to success and NEVER TO STOP & GET COMFORTABLE!